Special features in the economy and ecology
The manufacturer of the elastic mat, the company Schmitz Foam Products B.V. from the Netherlands, was awarded the Limburg Export Award in October 2016 for its successful strategy and high quality in the field of sports floors. HERE you can find the company report, which was created in the context of the Limburg Export Award (Dutch).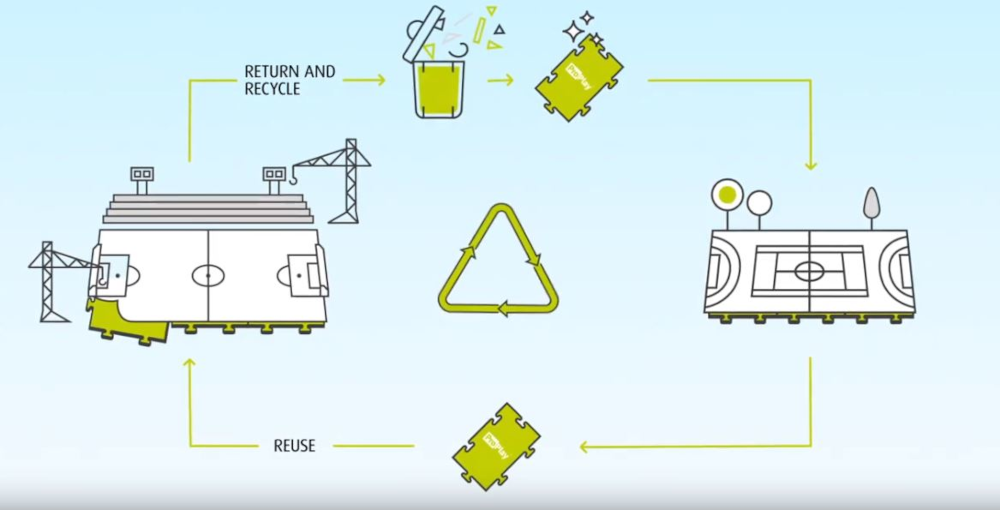 Automatic, computer-controlled irrigation and drainage of the HSPG results in a resource-saving irrigation system, which also brings labor savings. The elastic mat is made of environmentally friendly recycled material, so the HSPG is also convincing in terms of sustainability. The special features in economy and ecology thus go hand in hand.
See for yourself how the sustainability of the elastic mat is guaranteed HERE.